I'm so tired of the idiot kids these days saying that Hulk Hogan was never bigger than 6'4" 250lbs because he's slightly shorter than 6'4 1/2" Troy Aikman in those rent a center commercials. Hogan must be pushing 70 and he's had neck surgeries, back surgeries, hip surgeries, knee surgeries, as well as a curved spine from decades of wrestling, and all these things combined shortened his height 4 to 5 inches. Hogan is a shrunken shadow of his former self.
Here's some photos showing Hogan shrinking over time and showing just how tall he used to be.

Near peak Hogan TOWERS 7 to 8 inches over Richard Belzer who is a very tall man himself and WELL WELL over 6 feet tall
Hogan is NOT wearing boots, he's wearing very thin soled shoes if you watch the video on youtube Beltzer has the footwear advantage.

Slightly Shrunken Hogan is taller than 6'8" listed John Mutaszak(who was measured at 6'7 1/2" barefoot in football combines).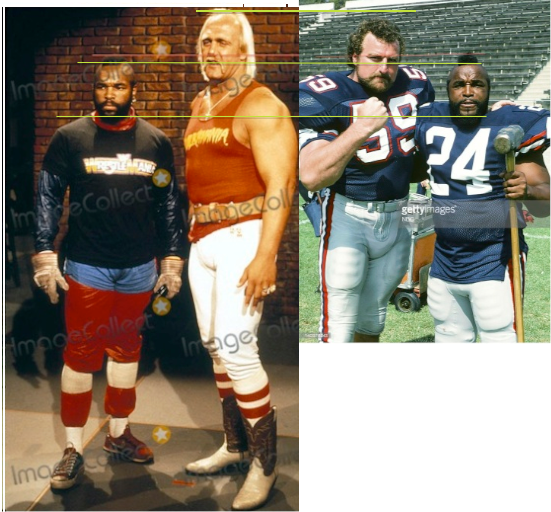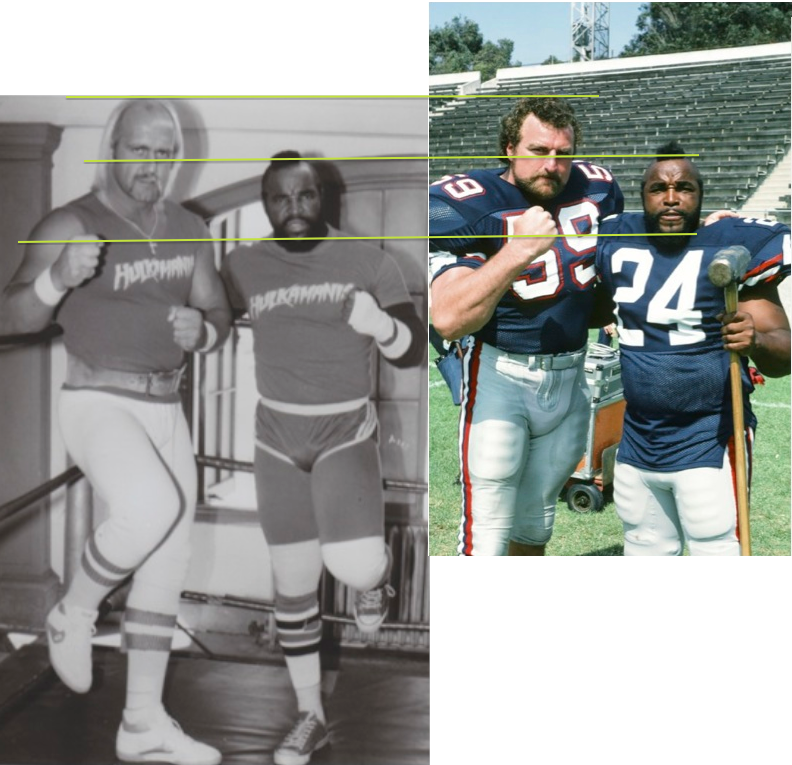 Shrunken Hogan towers 7 or 8 inches over 6'1 1/2" Christopher Loyd.


Slightly Shrunken Hogan TOWERS over Big Bill Anderson.


Big Bill With OJ.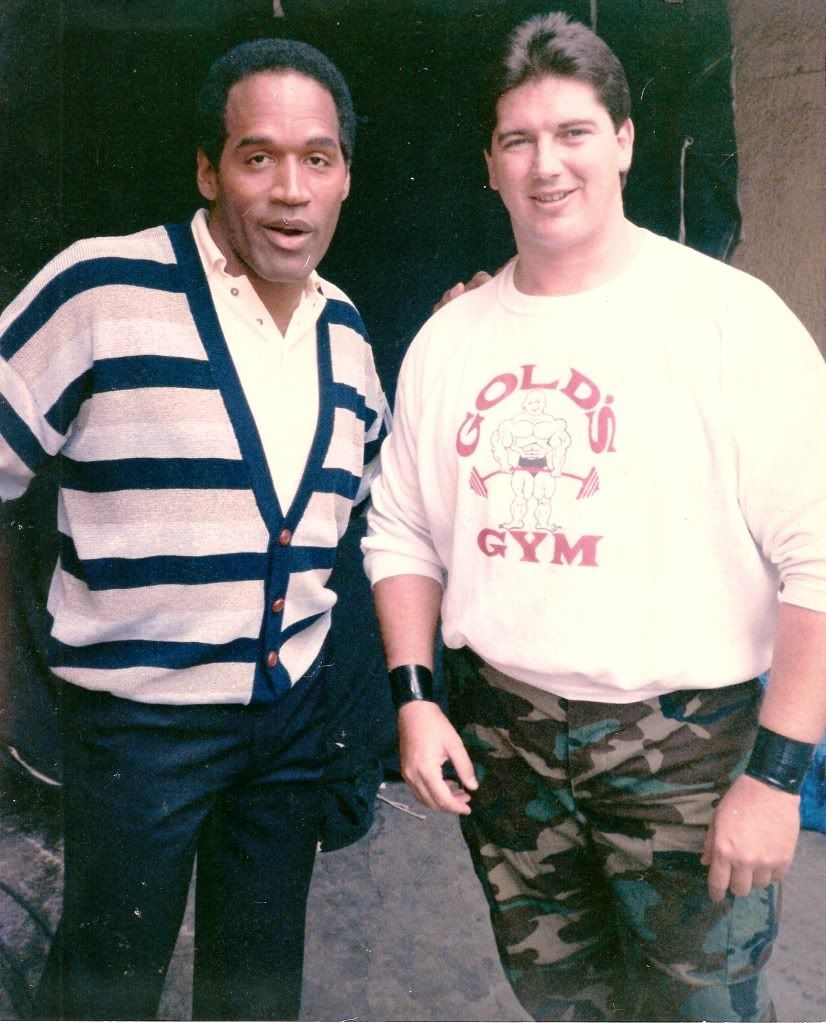 OJ with MJ


Slightly shrunken Hogan is taller than Jake The Snake Roberts who's a very tall man easily 6 1/2 feet tall.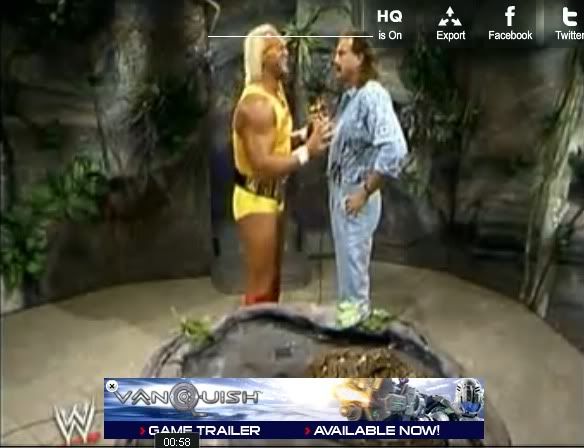 Shrunken WCW Hogan almost comes up to near 7'2" Shaq's eyes.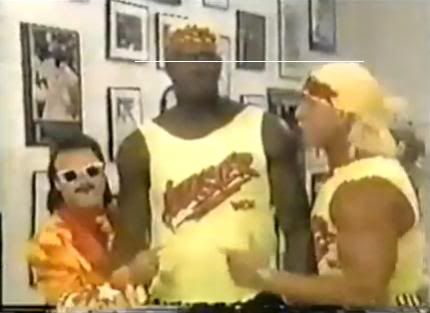 Even with an angle favoring Shaq, Shrunken WCW Hogan still comes close to Shaq's eyes.


Here's Shaq with nearly 6'9" 275lbs Lebron James for comparison.


Mildly shrunken Hogan TOWERS a foot and a half over Mene Gene.


Shrunken Hogan TOWERS over 6'4" James "Buster" Douglas.
Buster Douglas had incredibly wide shoulders, incredibly long arms and a MIND BOGGLING 6'11" CONFIRMED wingspan.
That is impressive to anybody, but Hulk Hogan's incredibly wide shoulders and incredibly long arms arms make Buster Douglas look like a narrow shouldered, short armed midget by comparison.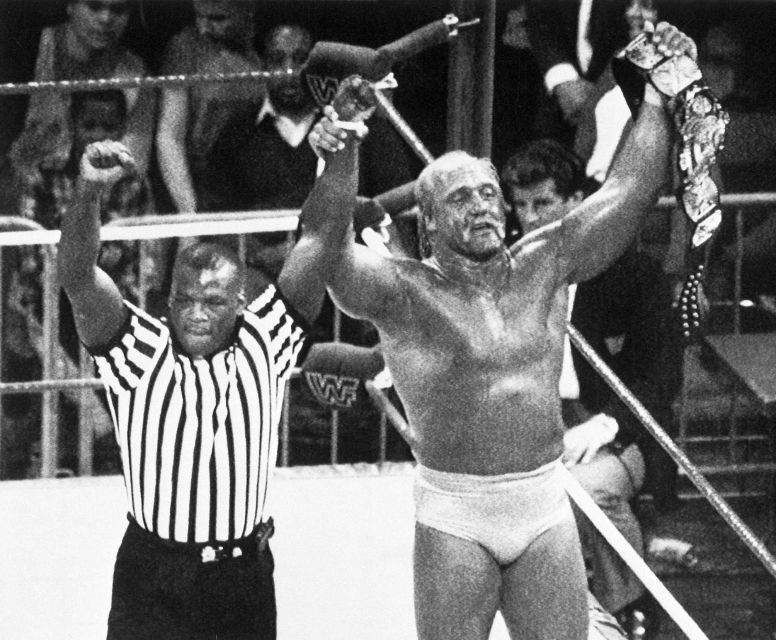 Shrunken NWO Hogan comes up above 7'1" Bill Wennington's Eyes.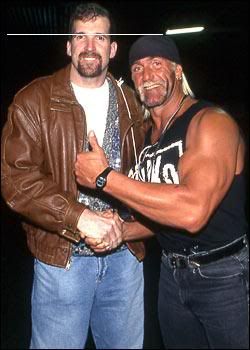 Bill Wennington with MJ.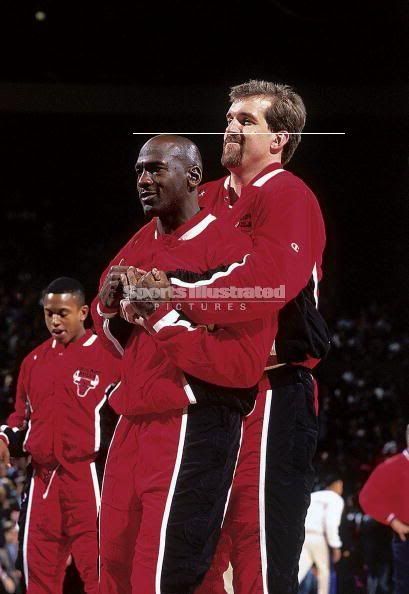 Both the Hulk to Big Bill Anderson compared to OJ compared to MJ and the Bill Wennington vs Hulk vs Bill Wennington vs MJ PROVE THAT EVEN A SHRUNKEN HOGAN WAS TALLER THAN NEAR PEAK MJ.
Really tall guy with 6'6" listed Michael Jordan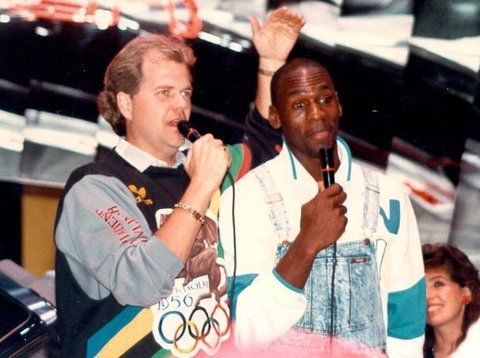 Same really tall guy with shrunken Hulkster. The Camera is tilted in the tall guy's favor and the tall guy is much closer to the camera making the Hulkster seem shorter than he really is.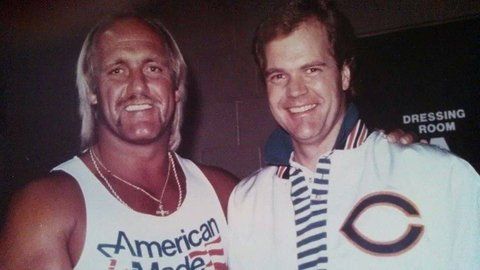 PEAK HOGAN 6'8 1/16" 341 lbs, a TRUE INCREDIBLE HULK.